Critical Role delves into Soulsbourne territory with their Elden Ring One-Shot. Once they've died a hundred times against that one boss, take a look behind the scenes to see what the cast and crew are saying about the show.
The following includes potential spoilers for Elden Ring One-Shot: O Ye of Little Faith.
Notice information that I've missed? Feel free to comment below and I'll be sure to add.
---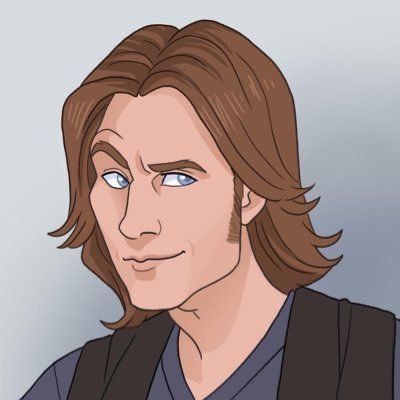 Matt explains his approach to initiative order:
Critter: Did you have any guidelines for initiative order in the one-shot? Just curious since it streamlined so much.
Matt: No guidelines beyond Enemy Turn, then Player Turn (in which they can act in any order until out of Stamina or they confirm their turn done). The players decide the order of actions on their go in any jumbled order.
Alexander is thankful for getting to play with friends:
Alexander: Thank you all so much for watching the ELDEN RING one-shot on Critical Role last night. Playing with my friends at their table for the first time meant the world to me and I am so glad you all enjoyed it. This picture makes me smile, I can't help it.
Sam: You were an EXCELLENT foil to the madness
Alexander: Thank you! That is high praise coming from you.
Alexander shares a close look at his character:
Alexander: Tonight is the night, can't wait for you to meet him. The art is better than I ever imagined, thank you Jessica Nguyen!
The art was beautifully created by @Jessketchin!
Krystina is watching with family:
Krystina: Watching the Critical Role Elden Ring One shot with my mother-in-law.
Krystina shares a wholesome photo with Sam:
Krystina: Why yes I DO love this picture. Thanks Chris Lockey.
Krystina references Highlander:
Critter: Watching the Critical Role Elden Ring One shot. And Krystina Arielle with a great reference.
Krystina: I watched every episode of Highlander: The Series with my dad. Every time I make a Highlander reference I'm thinking of him.
Krystina sums up the one-shot with a picture:
Krystina: Describe the Critical Role Elden Ring one shot in one photo:
Brennan shares the story of his old dice bag:
Brennan: I had such an unbelievable time at the table for this truly unhinged one-shot. Getting front row seats for the brilliance of
@KrystinaArielle, @AlexWard777, @samriegel, @Marisha_Ray and @matthewmercer was just an absolute honor.

And, if I might be forgiven a dorky & sincere moment: This is my first and only bag of dice that I've had since I was 10 years old. The drawstrings went years ago, and it is threadbare and careworn. This was right by my side in Oct 2017 when like every other Critter I was going absolutely feral watching the final battle of Campaign One, before I had ever even dreamed of playing D&D in front of a camera. I don't know how many years this faithful bag has left in him, but it meant & means the world to me that I got a chance to bring him to that table.
Brennan does not play video-games:
Critter: As someone who has no idea what Elden Ring is, will I be completely lost if I watch this?
Brennan: The only video game I've finished in the last 20 years was Logical Journey of the Zoombinis (had to save them all), and I still found this very approachable!!
Sam: I sure didn't know anything about it, and I'm in it!
Maxwell's going back to the abomination drawer again:
Maxwell: Just another day reaching in the ole "nightmare abominations" drawer…