Bell's Hells trek through the jungles of the Oderan Wilds, seeking answers. When they find them (or don't), return here to find out what the cast and crew are saying about the episode on social media.
The following includes potential spoilers up to, and including, Campaign 3, Episode 18: A Hungry Jungle.
Notice information that I've missed? Feel free to comment below and I'll be sure to add.
---
Marisha shares the music that makes up Laudna:
Marisha: My Laudna playlist is here! AKA: "Joyful & Spooky tunes to be Undead and and Perform Necromancy to."
The whole CR crew really loves doing these and we always put a lot of thought and heart into them. Hope you enjoy this little musical journey into Laudna's inner workings.
Sam learns how Fearne's legs work:
Critter: Sam Riegel inclined me do this so uh… Faun/Saytr leg anatomy lesson! Hopefully this clears up how to draw Fearne's legs.
Sam: So like a normal leg but backwards?
Critter: oh hi! so, the leg is made to look more like a humans but the anatomy is shifted. the hoof is basically a big toenail, while the part of the leg below the knee would be considered the ankle and foot(i know, odd). most mammals have similar bone structure just different proportions
Sam: I kid, I kid. Thank you for your careful and gorgeous explainer. I will probably just keep drawing her with backwards kneecaps because I am the worst.
Critter: no problem!
Your sponsor ads and music inspires me a lot, and what can i say…
*Fearne's got the perfect kneecaps* (to the tune of the D&D Beyond jingle, of course)
Robbie is fine with you calling your kid Dorian:
Critter: Hey Robbie Daymond, quick question! Any objections to us naming our newborn Dorian when they arrive in August?
Robbie: None! And even if I did, NAME THAT KID WHAT YOU WANT!! Congrats!!!
Robbie writes a song:
Robbie: Somewhere in a Skyship over Marquet, bound for the Ozmit Sea; a humble blue bard sits on the deck with his brother, gently singing the passengers a lullaby about some old asshole he used to hang out with…
"The Ballad of Bertrand Bell"- An Original Song
Matt: This overachiever here making the eyes water…
Liam: Gotta love that blue boy.
Marisha: I cry every time. Look what you did!
Travis: Bro…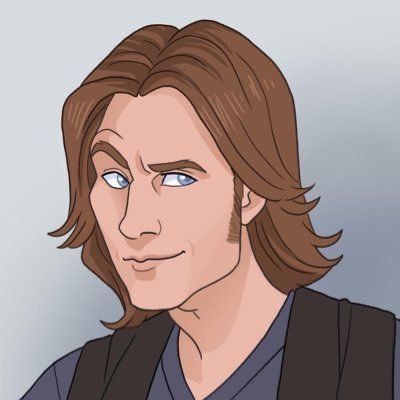 Matt describes his DMing style:
Critter: Using a gif, describe your DM/GM style.
Matt: [that GIF from community where Troy comes into the room with pizzas and everything has fallen apart]
Sam: [a GIF of Jake Peralta saying "Rules are made to be broken]
Critter: Is this a response to Matt or is this your DM style?
Sam: Yes?
Brittney joins the team:
Brittney: AAHH!! Big news! Thrilled to share that starting next week l'll be the new Marketing Manager for Critical Role! So honored and grateful to get to be a part of this kind and brilliant team and I can't wait to help tackle so many exciting projects. Is it… Monday yet?!

I mean when I tell you how thoughtful the CR fam is… I had surgery last week and they sent me flowers – before I've even started!!

Special shout-out to Rachel Romero for being incredibly supportive throughout the hiring process, I've never felt more immediately connected with a team and can't wait to meet everyone and work alongside such awesome humans.